Cherry Sky / Kersenhemel
The picture book 'Cherry Sky' just came in from the printer.
'Some friends are much more than friends, they grow like twin cherries on the same double stem. Adin and Dina are friends like that. One day Adin moves to the city. A story about leaving and coming back,  about how real friendship will last forever.
Het prentenboek 'Kersenhemel' is gedrukt, van de week kreeg ik het per post toegestuurd.
'Sommige vrienden zijn veel meer dan vrienden, ze groeien als tweelingkersen aan hetzelfde steeltje. Adin en Dina zijn zulke vrienden. Tot Adin op een dag naar de stad gaat verhuizen. Een verhaal over weggaan en weer terugkomen. En hoe echte vriendschap altijd blijft duren.'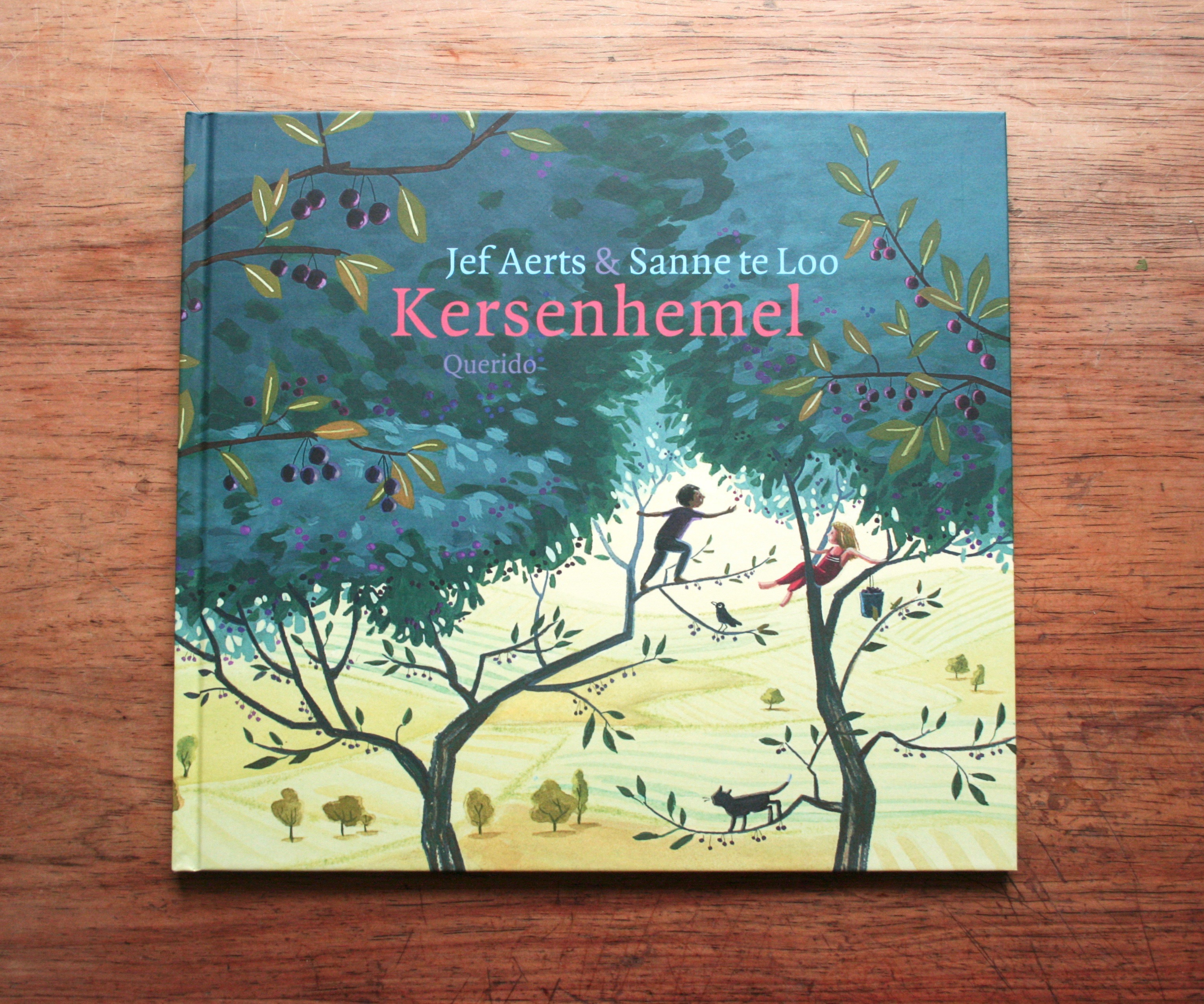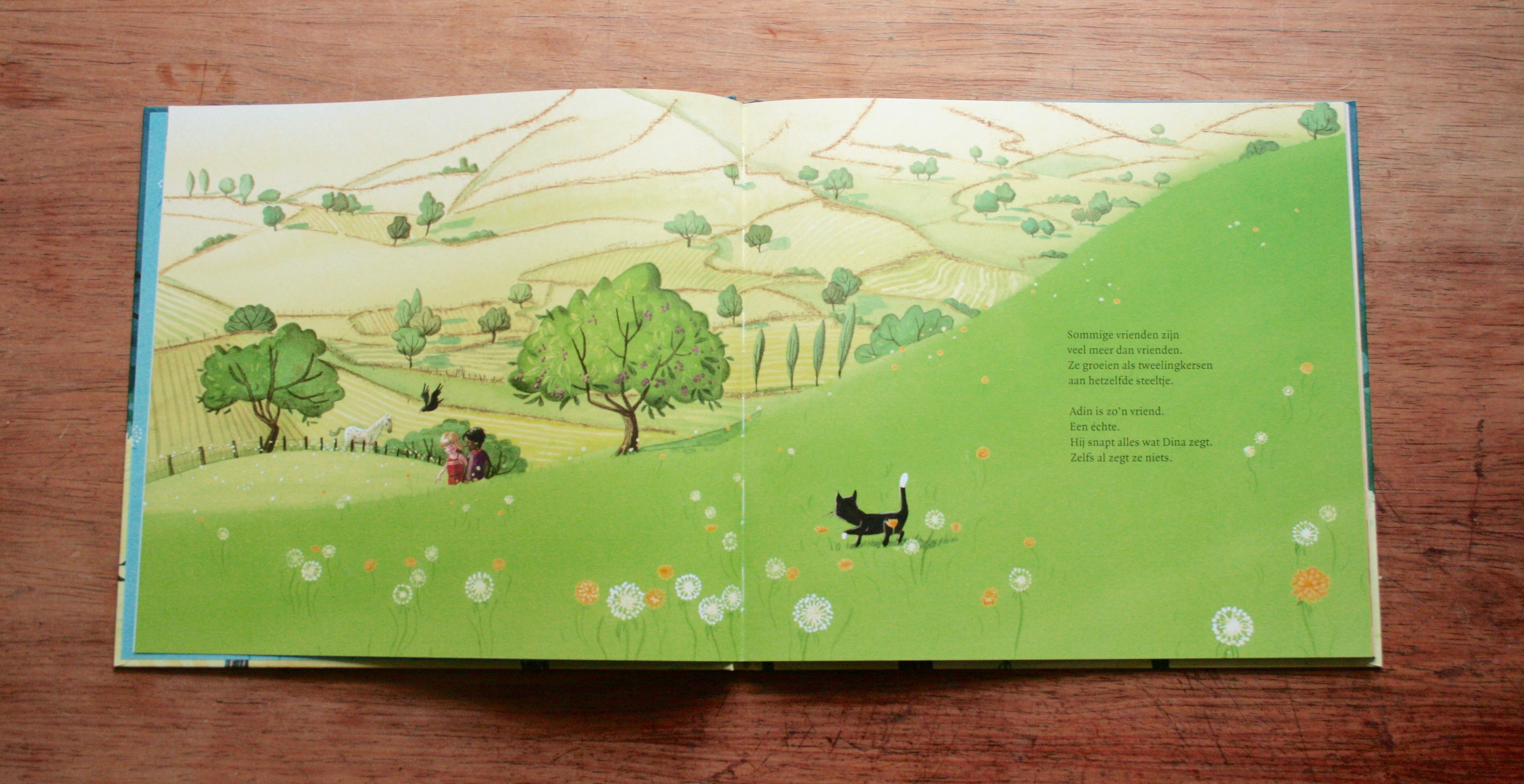 The illustrations in this book line up into one panoramic landscape.
De  illustraties in dit boek passen aan elkaar en vormen samen één groot landschap.