Picture book Ieber & Knoert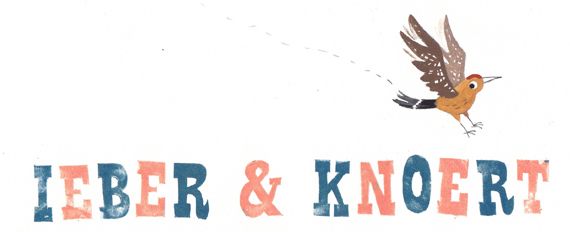 The picture of a giant cactus full of holes inspired me to write a story about two friendly monsters; Ieber & Knoert.
Ieber, the small monster, catches a bird but the big monster Knoert sets the bird free again. Ieber, not happy about this at all, decides to set Knoert's beloved cactus free as well.
The picture book 'Ieber & Knoert' will be published by Hoogland & van Klaveren in the fall of 2018.
Een afbeelding van een enorme cactus met gaten erin was de aanleiding om het verhaal te schrijven over twee vriendelijke monsters; Ieber & Knoert.
De kleine Ieber vangt een vogel, maar grote Knoert laat de vogel vrij. Dat vindt Ieber niet leuk en hij besluit de geliefde cactus van Knoert ook vrij te laten.
Dit prentenboek zal in het najaar verschijnen bij uitgeverij Hoogland & Van Klaveren.